Kappastore asked Les films du dissident to make a
 video promoting the launch of their e-shop for KAPPA UK, Spain and France. 

Kappa asked me to explore and expand the universe I created in my project called Les Contemplations for their movie:
"At dusk a young man all dressed in Kappa joins his friends, where they will contemplate the urban sights 
and neon colored buildings.
"
Production :

Les Films du Dissident
Music :

Laboreal


Art direction :

Bertrand Signorelli


Motion design :

Bertrand Signorelli


Illustration :

Yann Letort aka Nayled


3D art :

Thomas Cousin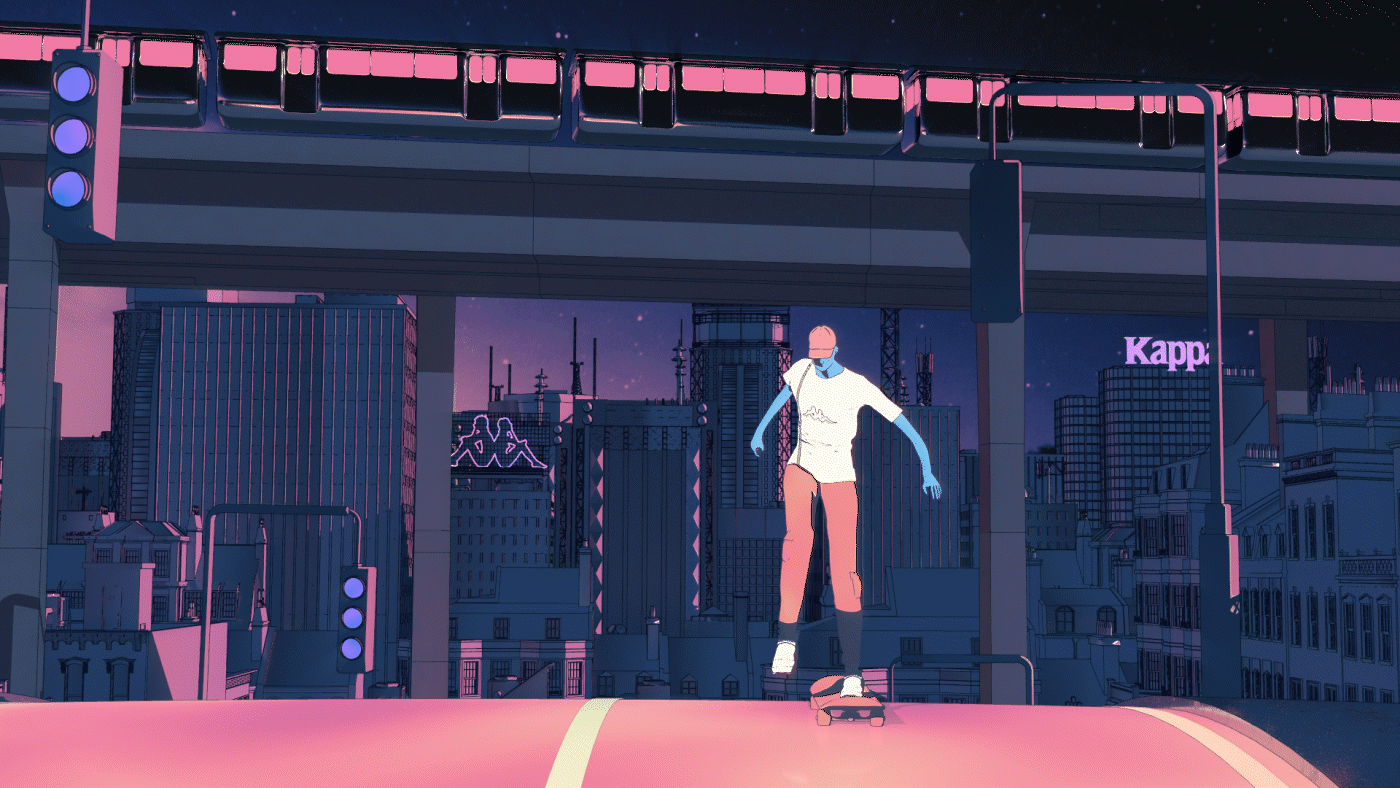 I had a new opportunity to work with my good friend Yann Letort aka Nayled, who did the character design and the still images which I integrated in the video.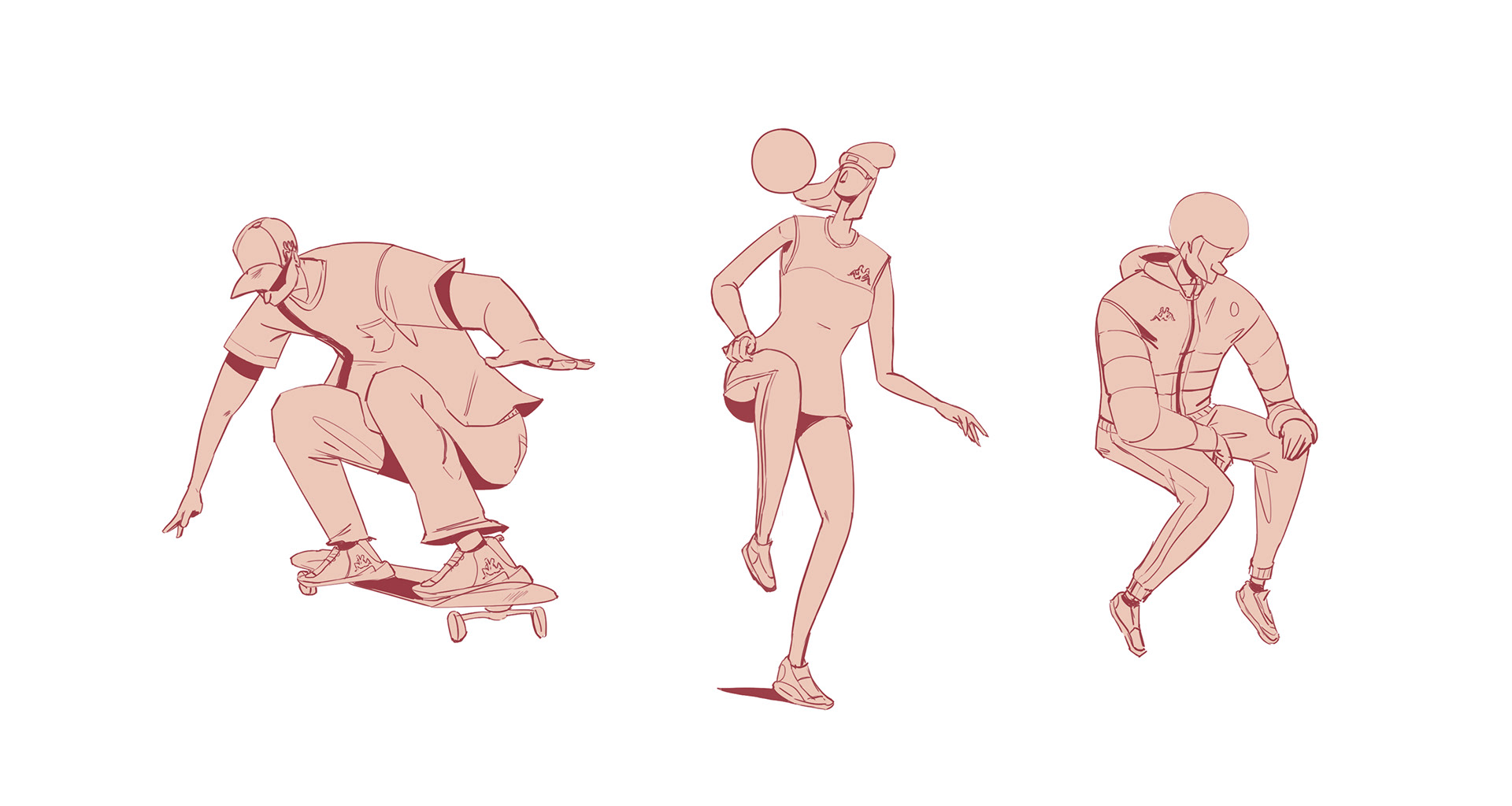 "A poses" we needed to make 3D models for our different characters.